Daniel Hribar, Health Therapist in Perth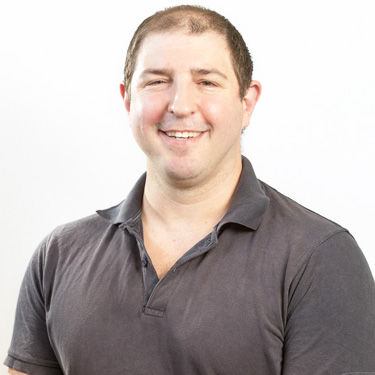 With a variety of healing modalities available including remedial massage, Daniel provides effective and diverse treatment to help clients maintain their health and wellness. He focuses on the whole person to encourage balance and alignment, often combining therapies for the best results. The qualifications he holds include:
Diploma of Remedial Massage
Diploma of Aromatherapy
Diploma of Reflexology
Bachelor of Environmental Science (Zoology, Botany)
Bachelor of Environmental Science (Aquaculture and Seafood Science)
Professional Member, Australian Traditional Medicine Society
Remedial Massage
Daniel is a remedial massage therapist with the ability to focus on specific conditions. He has a deep knowledge and understanding of the body's anatomy and physiology, and an array of skilled or advanced massage techniques at his disposal. He specialises in Sports Massage (particularly injury), Trigger Point Therapy, pain management and muscular dysfunction (additional to Aromatherapy and Reflexology). The benefits of remedial massage include muscle repair and restored functionality, improved sporting performance and recovery, injury risk reduction, passive muscle lengthening, increased mobility, increased joint flexibility, reduction in muscle spasms, improved posture and biomechanics, growth facilitation.
Preventative Measures
Results-focused, Daniel's aim is to aid the body's natural and innate healing mechanisms and restore its ability to heal itself. Daniel works to improve and maintain health with preventative measures. Instead of concentrating on illness symptoms, he looks to the root cause to get results using the body's natural healing mechanisms. Enthusiastic and conscientious, Daniel expects the best from himself and the high-quality therapies he provides. With an innate devotion to health, he enjoys activities that promote and foster wellbeing such as exercise, proper nutrition, healthy living and moderation in all things. His hobbies are associated with these aspects, including more than a decade of study and practice in massage and aromatherapy. They give a foundation for effective care at Pure Health and Wellness Clinic. CONTACT US

---
Daniel Hribar | Pure Health and Wellness Clinic