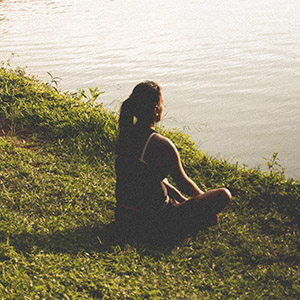 Feeling anxious, overwhelmed, or stressed? You're not alone. Sometimes, taking a moment to ourselves can make all the difference when it comes to mental health. Here are some of our favorite ways to relax quickly.
Get your head below your heart. Hanging with your arms and head toward your toes lessens your fight or flight response.
Connect with your breath. Did you know that when we're stressed, we tend to hold in the air? Set a timer for 60 seconds and breathe in and out slowly for a full minute.
Squeeze yourself. Progressive relaxation is the practice of tensing and releasing muscles one by one. Start with tensing your fists for a few seconds and consciously releasing them. Then move to your arms, shoulders, feet, and so forth.