Ankita Chavda, Homeopathic Gastroenterologist in Perth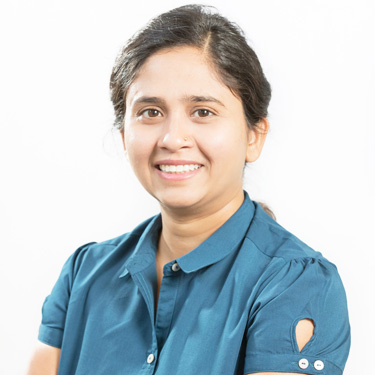 With an emphasis on abdominal pain suffering, Ankita assists those who have Crohn's disease, irritable bowel syndrome, colic, inflammatory bowel disease, gallstones, gastroenteritis, heartburn, acid reflux, nausea and vomiting, diarrhea, constipation and more.
She completed a five-year Bachelor of Homeopathic Medicine degree at Baroda Homeopathic Medical College and Hospital. After graduating, Ankita worked at a multi-specialty hospital, gaining experience with managing and treating many conditions. Her qualifications include
Bachelor of Homoeopathy, Medicine and Surgery (BHMS) (India)
Registered Practitioner, Australian Register of Homeopaths
Registered Practitioner, Central Council of Homeopaths
With homeopathy, Ankita's goal is to address the underlying cause of your problem, restore the balance and emotional wellbeing to your body and mind and empower you to manage your health. She understands that every person is unique and requires personalised treatment that stimulates the immune system to relieve the underlying condition.
When not at Pure Health and Wellness Clinic, Ankita loves to read-always seeking to learn and expand her mind. She practices the asanas of yoga, meditates, cooks delicious organic meals and works in her vegetable garden. Along with her husband, Ankita moved to Australia in 2012 and enjoys walking on area beaches.
---
Ankita Chavda | Pure Health and Wellness Clinic